Message from the Administration
---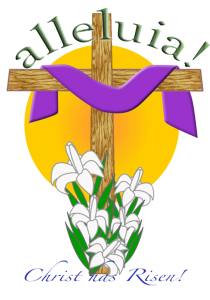 Dear Parents and Guardians,
This is the day the Lord has made, let us rejoice and be glad in it!
The season of Easter which lies at the 'heart' of the Christian faith highlights what many believe to be the greatest miracle ever experienced; the triumph of life over death. Easter Sunday ushers forth a fifty-day celebration of sheer joy whereby we are invited to bask in the peace and love of a Risen Lord! At the essence of what is drawn to mind during the Eastertide, is the vivid imagery of new life. New life freely offered through the cross.
As the world battles the COVID 19 pandemic arguably the greatest obstacle faced by mankind in over a century, the messages of the Easter season are especially relevant. These messages of hope, rebirth and new life are what will take us through some of the darkest periods and obstacles that lay ahead. Although this pandemic has robbed us of so many liberties that we have in the past taken for granted, we are guided by the words of Pope Francis who stated, "…there is one right that can never be taken away from us, the right to hope".
We are therefore invited this holy season in a most particular way, to be heralds of the Good News of The Risen Lord. We are called to exude a message of new life to those we interact with; a message that empowers others with the knowledge that however dismal or bleak the days ahead may seem, there is renewed hope to be found in Jesus Christ. It is this hope that will bring us through this immensely difficult time.
My dear friends, let us continue to be both prayerful and hopeful as we journey through this Easter season.
Christ the Lord is risen! Alleluia! Alleluia!
Happy Easter!